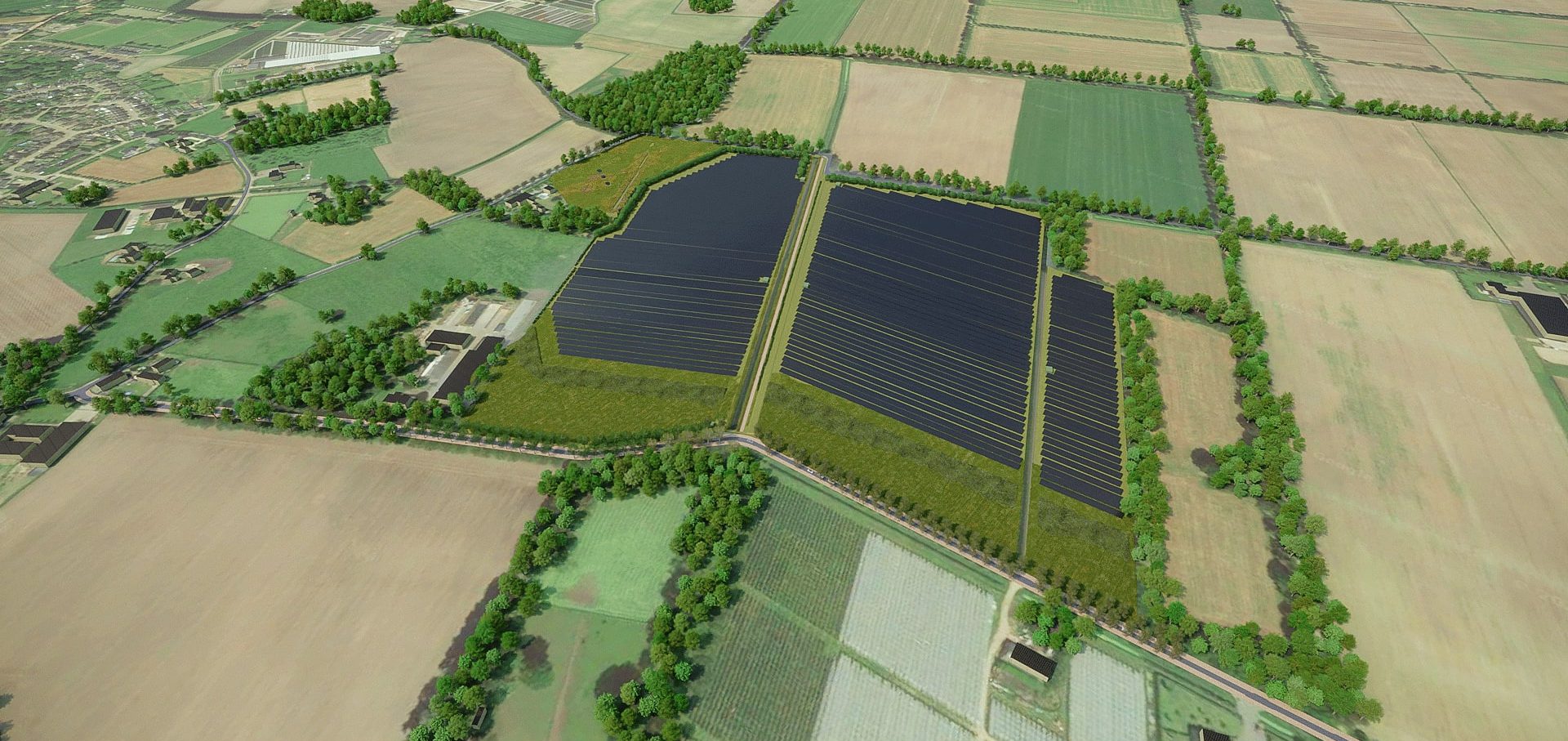 Project
Solar park
Olland
Meijerijstad
Status
Application environmental permit March 2022
Connection to the grid in 2026
Construction starts 2026
Added value
7.5 hectares of nature
Improved ecology and bio diversity
Development in collaboration with local energy cooperative ECM
Participation
50% local ownership with Energy Cooperative Meijerijstad (ECM)
Area fund for Olland
Collaboration
ZonXP deems it important to collaborate with local residents, the municipal council, and local businesses during the development and construction of the solar park. We also form partnerships with local parties like the Energy Cooperative Meijerstad (ECM) and the Water Authority. We aim to work together to shape the design of the solar park, striving to involve everyone at an early stage, while communicating openly and transparently. If you have any questions or comments about the solar park, please feel free to contact us.
Nature
The solar panels are positioned in a south-facing arrangement with ample space between the rows of panels. This ensures that the ground receives sufficient light exposure and rain, preserving soil quality.
The pedestrian connection between the two sections of Scheperweg and Schijnselsche Heide will be retained and reinforced. The water course will have nature-friendly banks on either side and the hiking trail will be widened. A hedge will be planted beside the hiking trail to obscure the view of the solar panels.
50% local ownership
Half of solar park will be developed locally by the Energy Cooperative Meijerstad. As a result, 50% of the revenue of the solar park will benefit the local community. For more information, please contact the cooperative by use of the ECM contact form.